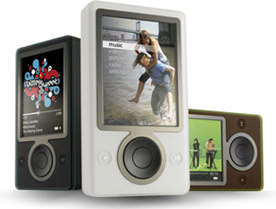 In an update to last night's article
here
,
Microsoft
corrected a translation error that came from a response Steve Ballmer had given a German magazine. We reported that the
Zune
player was coming to Europe, but not until 2008 and now the company has said there is no set timeframe at all.
The comments by Ballmer, correctly translated should have said
"we decided not to enter new markets so far and will not do so until after we have reached some of the goals outlined. When this will be the case, I cannot tell you today."
Cesar Menendez, the Zune's product manager also tried to clarify the situation by adding,
"We will not expand the device family or our geographical footprint until we are positive that we can provide the best experience from the start."
Source:
BetaNews