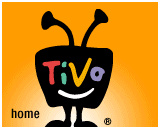 Comments made recently by
TiVo
CEO
Tom Rogers
appear to open the door to working with DirecTV once again. Both companies previously parted ways as DirecTV's owner,
News Corp.
, decided to back the technology of its
NDS
subsidiary. With DirecTV now getting the presence of
Liberty Media
, working again with the DVR maker is a possibility.
At a
Deustche Bank
conference, Tom Rogers said that he believed there may now be a possibility that the two companies could work together again, and why not? TiVo's best period of consumer growth was during its partner ship with DirecTV. Right now, TiVo could really use the boost.
Analysts say that concerns over the DVR manufacturer's capabilities to attract new customers is a big drain on its stock price.
Source:
Betanews