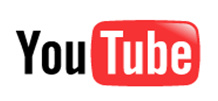 Google
has been gathering a few of its top executives for an international press conference in Paris next week and there is speculation that an announcement of a local version of
YouTube
is upcoming for European countries where English is not the primary language.
A French public TV channel,
France 24
, confirmed that they have been in talks with Google which fueled the rumor even more. Google however, has not commented on France 24 or the speculation.
YouTube is already very popular in Europe, but the interface is solely in English. Effectively adding more local languages and local TV content would help to boost popularity even higher and help YouTube compete with homegrown alternatives such as
DailyMotion
.
DailyMotion, which can be viewed in many languages, had 6.6 million unique visitors in April, compared to 5.8 million for YouTube. In Germany however, YouTube was the most viewed with 7.6 million visitors, slightly ahead of Germany's own
MyVideo.de
.
If Google was to cut deals with European TV programming, it would help avoid potential copyright infringement lawsuits and would continue in Google's strategy of joining with media providers for providing content.
Source:
Yahoo