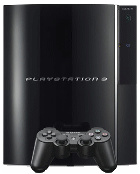 In an update to our previous aritcle
here
,
Sony
has sent an apology letter to the Dean of Manchester Cathedral, apologizing for any offence caused by their hit game
Resistance: Fall of Man
.
The letter states,
"It was not our intention to cause offence by using a representation of Manchester Cathedral in chapter eight of the work. If we have done so, we sincerely apologize."
However, Sony does not accept
"that there is any connection between contemporary issues in 21st century Manchester and the work of science fiction in which a fictitious 1950s Britain is under attack by aliens.

We believe a comprehensive viewing of the work will make its content and context clear."
The letter also included an offer for Sony officials to meet with Church officials. The Dean said the Cathedral will accept the offer and hope to continue discussions over Resistance being withdrawn or Sony making a donation towards the Church's initiative against gun violence.
More updates as they become available.
GI.biz