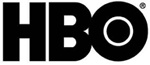 This week at the SCTE Cable-Tec Expo,
HBO
announced that all of their
HDTV
programming will now be distributed in
MPEG-4
instead of the standard MPEG-2.
By 2008, HBO will distribute 26 channels in HD MPEG-4, and the decision should have an impact on operators who work in an MPEG-2 environment.
The MPEG-2 operators will be forced to either transcode the HBO signal back down to MPEG-2 or upgrade their customer's set top boxes to be able to offer MPEG-4 distribution. Most operators will have to upgrade their networks as well.
Another complication of the decision is that HBO will encode their signal at 8 Mbps and mandate that there can be no further compression of the signal. That decision will give a competitive edge to cable MSOs and DBS networks that can easily distribute the signal and provide a better viewing experience. Operators using a DSL infrastructure will have problems, because the signal will become a "bandwidth hog" when compared to other signals.
Source:
Engadget