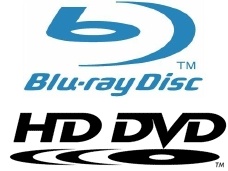 According to analysts participating at the
Home Entertainment Summit: DVD and Beyond
this week, standard DVD sales are down this year but sales for the year will remain flat thanks to next gen DVDs, namely
Blu ray
and
HD DVD
.
The analysts noted that "the disc gold rush days are long past", especially now that there is an 80% market penetration for DVD hardware.


"[The year could end] up flat, or slightly up, depending on the degree to which high-def takes off,"
noted Kelly Avery, president of worldwide home entertainment at Paramount Pictures.
"Box office for the summer is up 5% [compared to 2006], making it bigger than the last two summers."
To date, worldwide spending on DVD purchases is down 2.6% from the same period last year, and in the US spending was down 5.2%.
Besides the falling sales, the participants added that they belive HD sales will help the industry stay flat or even return to growth.


"It's in the very, very early days of our forecasts, but we believe that high-definition discs will help return consumer video spending to growth,"
said Helen Davis Jayalath, senior analyst video at Screen Digest.
According to Screen Digest, gamers will have some impact on HD sales in the future, mainly due to the decent sales of the
PlayStation 3
and its built in Blu ray drive. According to the group, by 2010, there will be 45 million next-gen consoles sold worldwide with many of those being the PS3. In the same period, there will be 30 million next gen stand alone players sold, with most of those being HD DVD players.


"Studios will feel they can't afford to ignore the other constituency, and manufacturers will become agnostic"
said Jayalath.
"[Although BD will capture a larger install base,] PS3 users will buy far fewer discs than those buying set-top boxes. If you are a gamer, you have substantially less time to watch movies.

Blu-ray discs are expected to outsell HD DVD discs by a 1.7-to-1 ratio by 2010"
added Screen Digest.
Source:
VB