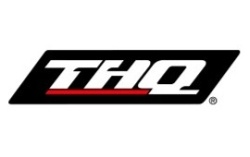 Direct2Drive
announced yesterday that they had made an agreement with
THQ
to digitally distribute their PC games.
The hit games "Supreme Commander" and "STALKER: Shadow of Chernobyl" are the first games to be released under the new agreement which will make them available on retail shelves and through digital distribution simultaneously.


"We're proud to be the first to offer THQ's roster of hit games to our consumers via digital distribution,"
said Direct2Drive's Jamie Berger.


"Our customers are passionate about great games and blockbusters like Supreme Commander, the award-winning Company of Heroes, and the full Dawn of War series are exciting additions to our unparalleled library of AAA games available for download."
Other top publishers that have partnered with D2D are 2K Games, Atari, Activision, Blizzard, Eidos, EA, Namco, NCSoft, SEGA, SOE, Ubisoft, and Vivendi-Universal.
Source:
GI.biz