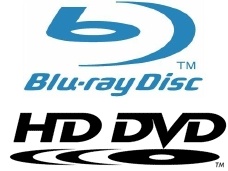 Columbia House
, the oldest and largest music and video club on the planet, has announced that they will be now carrying both
HD DVD
and
Blu-ray
titles before the end of the year. The statement was posted on the club's website.
The site added a general primer on what high-definition technology is and ended the primer with the following question,
"Will Columbia House support both of these new formats?",
for which the answer was
"We plan to begin carrying both Blu-ray and HD DVD discs in the fall of 2007."
Although there has been no exact details on when they plan to begin selling the formats or what titles, the club has 14 million members worldwide and the addition of the formats should add significant awareness to consumers who otherwise had no idea they existed.
Source:
HD Digest