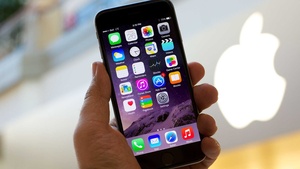 With the much hyped
iPhone
launch just a few days away many people are hoping to snatch up the 400,000 units on launch day from the thousands of
Apple
and
AT&T
stores around the US.
There had been minimum information leaked about the phone until last week when Apple told us about
YouTube
integration, a glass screen update, as well as a higher-capacity battery upgrade.
Today, more information was released with AT&T and Apple jointly announcing the rate plans that will be available for the phone.

"We want to make choosing a service plan simple and easy, so every plan includes unlimited data with direct Internet access, along with Visual Voicemail and a host of other goodies,"
said Apple CEO Steve Jobs.
"We think these three plans give customers the flexibility to experience all of iPhone's revolutionary features at affordable and competitive prices."
The base plan will be $59.99 USD and will get you 450 anytime minutes along with 5000 nights and weekend. The $79.99 plan bumps you up to 900 anytime minutes and unlimited nights and weekends. The $100 rate plan will get you 1350 anytime minutes alongside unlimited nights and weekends.
As Steve Jobs said, each plan allows for unlimited data (emails and web surfing), 200 text messages, as well as rollover minutes and free mobile-to-mobile for anyone on AT&T.
There will also be a one-time $36 activation charge for the phone although that should not deter anyone willing to pay $600 for a phone.
To make the activation easier however, you can activate your phone directly through
iTunes
.

"Users will be able to activate their new iPhone in the comfort and privacy of their own home or office, without having to wait in a store while their phone is activated,"
said Jobs.
"There are tens of millions of people in the US who already know how to sync their iPods with iTunes, and syncing their new iPhone with iTunes works the same way."

"iPhone's user-driven activation is another example of how AT&T and Apple have partnered to bring innovative new features to our customers,"
said AT&T chairman and CEO Randall Stephenson.
"iPhone's innovative activation and sync is just one example of how this is going to be a real industry game-changer."
The 4GB unit will cost $500 and the 8GB will cost $600 and both require a two-year service.
Source:
Dailytech