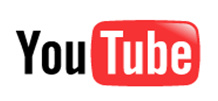 Between January and May 2007, site visits to the huge video sharing site
YouTube
grew by 70 percent, a number that seems to justify
Google's
$1.65 billion USD purchase of the site last year.
The 64 other largest video-sharing sites grew by just 8 percent during the same period, and YouTube had 50 percent more site visits then all those sites put together.
According to
TheRegister
, YouTube had 60 percent of the market share of US visits to video sites while
MySpace
, the site with the second largest share, has 16 percent. Google Video is in third with 7.8 percent followed by
Yahoo! Video
,
MSN
and
Break.com
, all with just under 3 percent.
DailyMotion, AOL media
, and
MetaCafe
brought up the rear, all with just over 1 percent share.
Search engines however, still account for over 20 percent of traffic to these video-sharing sites, which is an implication that users are having trouble finding what they want when they are at the sites themselves.
Stats from
Hitwise
show that the amount of internet users that leave search engines to go to video sites increased over 300 percent from May 2006 to May 2007.
Source:
TheRegister