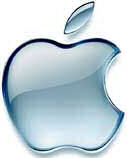 In an update to our previous article, it seems even more
iPhones
have been sold than was previously reported.
Apple
has said that over 3 days, 700,000 phones were sold, shattering
AT&T's
record for most phones sold in a month. Previously, the
RAZR
was the top selling phone for AT&T, with over 500,000 sold in its first month.
According to Apple, 95 of 164 Apple stores were sold out by Monday night while AT&T sold out almost every phone in its 1800 locations. Apple stores located in Hawaii, Michigan, Minnesota, Nebraska, Nevada, New Hampshire, Oklahoma, Rhode Island, Utah, and Washington state were completely sold out, according to
Bloomberg
.
After the device was introduced at Macworld 07, AT&T's CEO predicted "the largest commercial product launch in the history of electronics." It seems that he was right in his prediction.
Source:
MacNN