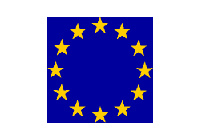 The European Commission has expanded an informal probe into whether the licensing strategies of two rival groups of
DVD
developers are anti-competitive by seeking information from film studios, an EU executive said. So far the probe is still at the stage of basic fact-finding, and a formal investigation hasn't been opened.
The European Commission, the European Union's executive body, appears to be particularly interested in the activities of the
Blu-ray
group because of its dominance in Hollywood, according to people familiar with the situation. The commission is investigating whether improper tactics were used to suppress competition and persuade the studios to back their format.
In its formal request to at least one studio, the commission has asked for documents related to any decision to release movies on Blu-ray exclusively and not HD DVD, as well as communications on both formats with certain individuals associated with Blu-ray.
Sources:
The Wall Street Journal
PC World