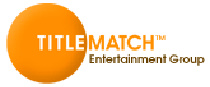 Kiosk company TitleMatch Entertainment Group has inked a distribution deal with Bollywood film company Eros Entertainment to make the supplier's films available for on-demand burning through in-store kiosks and online.
Eros will make a range of new release and catalog movies available through the TitleMatch
DVD
On-Demand service. Terms of the deal weren't disclosed.
TitleMatch offers on-demand sales of DVDs through Overstock.com and has plans to burn DVDs on demand at in-store kiosks. The company has a deal with a retailer for a pilot test of its DVD kiosks later this year, said VP of business development Mary Litchhult, without naming the retailer.
The company plans to operate movie kiosks similarly to photo departments. Shoppers would pick out the movie they want on the kiosk. The order would be sent to the "factory" area of the store (such as a customer service department) where the DVD is burned and packaged by the retailer. The customer would then pick up the order.
TitleMatch's On-Demand system uses
CSS
encryption for DVDs it manufactures on demand, and the company has been waiting for the DVD Copy Control Assn. to approve burn-to-DVD to move forward.
"TitleMatch offers an intelligent way for us to quickly expand our market presence in the retail channel," said Ken Naz, CEO of Eros U.S. operations. "The TitleMatch service is unique in its ability to eliminate inventory manufacturing and shipping costs, which can be quite significant."
Source:
Video Business