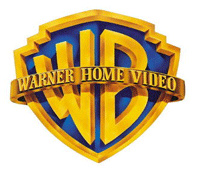 While the hardware and disc sales of both HD DVD and Blu-ray are nothing to write home about just yet,
Warner Home Video
is already preparing to roll out
"best of HD DVD"
and
"best of Blu-ray"
boxes that will include the most popular titles on the formats to date. There will be three volumes released for each format, holding four movies per box with a street price of $84.99, a 30% discount over the price of combined titles.
The volume one
"best of"
boxes for both formats include Lethal Weapon, Road Warrior, Swordfish and Training Day. The Last Samurai, The Phantom of the Opera, Troy and Unforgiven are part of the Volume 2 set for on HD DVD while the Blu-ray box exchanges Troy for The Fugitive. The Volume 3 sets for both formats include Blazing Saddles, The Departed, Goodfellas and Superman, The Movie.
"This is a way to give consumers the opportunity to buy some of our most popular titles as a kind of starter kit,"
said
Steve Nickerson
, Warner Home Video senior VP of market management.
"Here's a group of movies that we know from sales most people are buying. The idea is to offer consumers an easy way to purchase movies—there is a value there."
Warner is targeting an expected surge in hardware sales this holiday season.
Source:
VideoBusiness