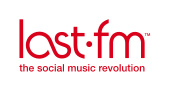 According to company sources, Last.fm is about to become the largest web radio service after signing a deal with Sony BMG for access to the entire catalog of Sony music.
"We've always aimed to have everything ever recorded available to listen to on our site, and having access to Sony's collection of some of the world's most popular music takes us another huge step closer," said Martin Stiksel, co-founder of the service.
Last.fm allows users to connect with other listeners with similar music tastes, to custom-build their own radio stations and to watch music video clips.
The software also tracks what users play on their PC or
MP3
player to make recommendations.
Thomas Hesse of Sony BMG said this was key in its decision to partner with the UK firm.
"The Last.fm
Streaming
service will give our established artists a platform through which they can reach new audiences, and its unique recommendation system will provide our emerging artists with an important opportunity to build their fan base," he said.
Last.fm was purchased by CBS in May for $280 million.
Sources:
BBC News
The Register