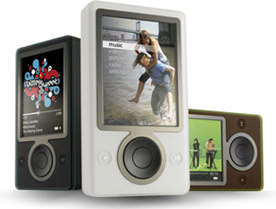 This morning,
Microsoft
announced that it will be sponsoring a series of free concerts over the course of July and August in an effort to promote its
Zune
media player.
The events, collectively called "Zune Live at the BBQ" will include several popular hip-hop acts and the tour will begin in Los Angeles in 3 days. There is a Chicago tour date set for July 22nd and a New York City tour date planned for August 4th.
A few of the confirmed artists are Common, E-40, Bilal, Collie Budz and Mos Def. Microsoft noted that there were more acts still being confirmed and that fans should be in for a few surprise acts.
"It's a way to show our appreciation to the hip-hop community for its support of the Zune brand and to bring the music to life for fans,"
Zune marketing chief Chris Stephenson said.
Source:
BetaNews