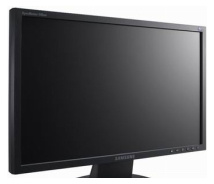 Prices of the mainstream liquid-crystal-displays used in computers and televisions are rising and analysts and company executives expect further increases as manufacturers enter one of the busiest selling seasons of the year.
Analysts and company executives say the outlook for the third quarter is bright as demand picks up especially for PC-use panels ahead of the back-to-school shopping season, and supply in the market remains tight.
"LCD prices have risen sharply while companies have been working to lower manufacturing costs by moving production to more advanced facilities. That should enable most LCD makers to report a second quarter profit and the outlook for the third quarter is even better," said Hyun-Sik Moon, an analyst at Seoul-based Meritz Securities.
The price of a 17-inch LCD monitor panel rose to $127 in early July from $122 late June, according to Taiwan-based market research firm WitsView Technology Corp. Meanwhile, the price of the mainstream 32-inch LCD TV panel rose to $320 from $315 in the same period.
Executives at AU Optronics Corp., Taiwan's largest maker of LCDs by revenue, said the LCD maker will post a profit in the second quarter, after reporting a record loss of 5.11 billion New Taiwan dollars in the first quarter.
U.S. market research firm DisplaySearch this week revised upwards by 6 percent its 2007-2008 forecast for revenue in the global flat-panel-display industry, citing rising LCD prices. The firm now expects industry revenue to reach $92.7 billion this year and $102.0 billion in 2008.
Suppli analyst Sweta Dash said 40-inch and above TV panel prices may continue to fall in the third quarter but at a slower rate.
"Even though supply will increase, there has been a major slow down in capacity expansion plans in 2007 that will help to keep supply tight in the third quarter," which should prevent prices from falling too steeply.
Source:
Forbes