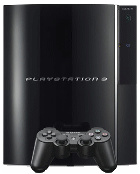 On Monday,
Sony
finally confirmed what many assumed and announced that they were ceasing production on the $500 60GB model of the
PlayStation 3
in favor of the new $600 80GB model.
Dave Karraker said they will continue to sell the lower priced 60GB model until
"supplies of that unit are depleted"
and that
"We have ample inventory to meet the immediate needs of consumers [in the US] for several months to come."
Although its not clear whether Sony will once again drop the price of the console when the 60GB model stock is depleted but for now, the company is remaining quiet on future pricing strategies.
"We won't be making any further announcements regarding our PS3 model hardware strategy in North America until the 60GB model is exhausted and market conditions are evaluated,"
said Karraker.
Source:
HD Digest