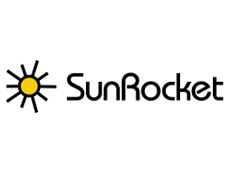 After almost 3 years of service, and with little warning to customers, the
VoIP
startup
SunRocket
has ceased operations leaving over 200,000 customers without phone service.
Calls to the customer support service of the company were welcomed with the following message,
"We are no longer taking customer service or sales calls. Goodbye."
The VoIP company was the fourth largest provider of internet telephone services, behind
Vonage
,
AT&T
and
Verizon
.
Although there was little warning, the signs of trouble were there. In the last month, the CTO, CIO and CFO of the company were either fired or resigned. There was also a significant firing off employees, with over 30 laid off in the last month, a number equal to roughly a quarter of the full staff.
Reports are indicating that if customers act quickly, then can port their service to another carrier as well as keep their phonenumber, but that offer may die quickly.
As the story hit more news outlets today, an employee of the company let his feelings be known about the way the company was run,
"Congratulations to the ex-AOL management (you know who you are!) that took over for a new record in running a company into the ground, and congrats to the board of directors for yet another successfully mismanaged venture,"
he wrote in his blog.


"Internally, SunRocket's politics went further and further in preventing effective execution of the technology vision. But can be expected when you mix telecom and dot-com?"
Source:
BetaNews