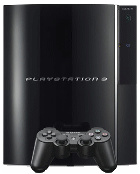 David Reeves, the president of
Sony Computer Entertainment Europe
, has suggested that there may be an upcoming new model of the
PlayStation 3
for European customers, a model with a 120GB hard drive.
Reeves made the comments during an interview with
Dagbladet
, a Norwegian website. He admitted that an 80GB version for Europe would not be significant enough to pursue, but that a 120GB model would do the trick.
"The difference between 60 and 80GB is very small, we just feel that going up 20GB is not worth it,"
said Reeves, adding,
"If you go to double it, it's worth it...so maybe you'll see something a little bit later."
Reeves also talked about the upcoming "Starter Pack" instead of a price cut like North American consumers saw.
"We believe added value works in the PAL territories. We don't think it's necessary to reduce the price. We think that consumers want added value in Europe. We think it's the right decision."
Source:
PSU