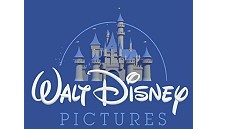 In August Walt Disney Studios will be promoting
Blu-ray
releases on a 18 stop marketing blitz they're calling Disney's Magical Blu-ray Tour, which will be sponsored by Panasonic.
In a statement, Dick Cook, chairman of the Walt Disney Studios said "Disney has always put consumers first, and we are here to help everyone understand this amazing new technology." He also adds "It is imperative that we continue to educate and engage consumers as to the advantages and exciting features that are unique to the Blu-ray disc format."
If these events sound more like a sales pitch than an educational event it should come as no surprise given that they're bankrolled by one of Blu-ray's primary patent holders, Matsushita (owner of the Panasonic brand), and put on by one of the format's most vocal supporters among entertainment companies.
Event participants will get a first look at previews of HD versions of Disney/Pixar's "Cars" and Disney's "Meet the Robinsons," as well as an opportunity to play the interactive "Liar's Dice" game from "Pirates of the Caribbean: Dead Man's Chest."
The tour will be stopping in Canoga Park, Costa Mesa, San Diego and San Francisco, Calif.; Portland, Ore.; Seattle; Minneapolis; Chicago; St. Louis; Washington, D.C.; Long Island, N.Y.; Boston; Philadelphia; Indianapolis; Atlanta; Houston and Austin, Texas; and Phoenix between August 17 and December 23 of this year.
Source:
TV Week