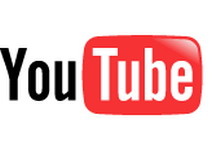 As multimedia content based websites become more common, an increasing amount of content is produced and performed by people discovered on video sharing websites.
Steven Starr, a former talent agent who heads the Web video site Revver, says what he sees emerging is "a creator economy online" whereby the Internet will carve out its own slice of the action, rather than just serving as a development league for TV and film.
Even if untapped talent is not necessarily easy to find, the economics of Web entertainment startups dictates that they try hard to do it. Old-school casting calls — and Hollywood's union contracts — wouldn't work for digital media that comes together quickly and relatively cheaply.
Often these online jobs are with sites that may be a step above the user-generated videos of YouTube, but still are sorting out the economics of attracting advertising. As a result, discovery sometimes comes with modest trappings. And it often extends to people who wouldn't have made it through Hollywood's old-school gatekeepers — or even tried.
It's certainly no secret that the Web can launch new faces. The medium already has its tales of regular Janes who made it big, like Lisa Donovan, who leaped from YouTube to the cast of Fox's "MadTV," and Brooke Brodack, a Net video character signed to a TV production deal by Carson Daly.
Source:
Yahoo News