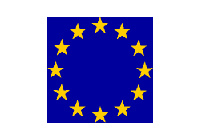 Advocate General Juliane Kokott, advising the European Court of Justice, said Wednesday that EU law directs governments to resist the disclosure of personal data on Internet traffic in civil cases.
A Spanish court hearing a case involving Promusicae, a group of Spanish music producers similar to the RIAA, had asked the EU court for guidance on what EU law allows.
Promusicae is trying to force Spanish ISP Telefonica to hand over the names and addresses of subscribers using IP addresses allegedly involved in sharing files on KaZaa. Telefonica maintained that it was unable to hand over the information unless it was connected to a criminal prosecution or dealt with matters of public security or national defense.
ECJ judges are expected to make their final ruling later this year. The judges follow the advocate general's recommendations in roughly 80 percent of cases, according to reports. Until the final ruling, Kokott's preliminary recommendation is non-binding.
Copyright holders in Europe may get help from a proposed revision to IPRED, the EU's IP law. If passed into law, the changes would make many forms of copyright infringement criminal rather than civil offenses, potentially making ISPs liable for copyrighted materials passed through their networks. The law would only cover "commercial" infringement, however, leaving individual file-sharers only at risk for civil cases.
Sources:
Ars Technica
,
TechNewsWorld
,
PhysOrg.com