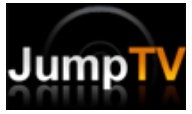 Online video service JumpTV Inc. said on Tuesday it would buy a U.S. college sports broadband network for $60.25 million to expand beyond its portfolio of ethnic channels.
Toronto-based JumpTV, which offers online video channels from countries including Albania, Australia, Egypt and Hong Kong, will buy the broadband network business division of XOS Technologies Inc.
The unit of Sanford, Florida-based XOS, which developed and maintains official Web sites for collegiate and professional sports teams, streams over the Internet thousands of U.S. National Collegiate Athletic Association football, basketball, volleyball, baseball and
Track
&
Field
games.
It generated about $2.45 million in revenue in the first five months of this year and logged an operating loss of $3.17 million in the same period.
last month Rivals.com, a site for fans of college and high school teams, was acquired by Yahoo Inc. of for an undisclosed price.
Source:
Yahoo News