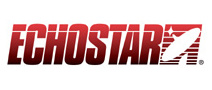 Echostar is taking FTA set-top distributor Viewtech of Oceanside, Calif., and its founder and president, Jung Kwak to court for allegedly "distributing the requisite piracy technology and information to select individuals on Web sites or Internet discussion forums, who then offer the pirate software to consumers for download."
The lawsuit was filed July 13 by EchoStar and its NagraStar unit, which provides Dish's descrambler microprocessor "smart cards."
The suit, alleging violations of state and federal law, asks the court: to issue an injunction to bar Viewtech from trafficking in FTA receivers and pirate software; for an order impounding all electronic copies of the software; for damages; and for an accounting and restitution by Viewtech for all of the gain and profit it derived by its allegedly illegal actions.
FTA set-tops can receive satellite signals that are either not scrambled or are scrambled but are available free-of-charge, typically ethnic and religious programming.
Viewtech is one of the top four FTA sellers, according to a report on FTA set-tops by The Carmel Group, "in large measure because of its superior customer service and support."
"Whichever manufacturer provide the best piracy support, best features and functions at a price below $200 per FTA unit is going to sell a lot of FTA units," The Carmel Group said. "This means companies like Dish Network in the United States and Bell ExpressVu in Canada are losing a lot of subscriber revenue … the FTA manufacturers and others associated with the multichannel-TV-piracy business are delivering a lot of illegal gains."
The claims of lost revenue are all too familiar to consumers even though they never seem to be accompanied by any proof that people who engage in piracy of any kind would have spent money for the same products or services.
Source:
MultiChannel News