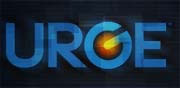 MusicNet
has announced that they will be making over 1 million
DRM-free
tracks available on
Yahoo! Music Unlimited
as well as on
URGE
. MusicNet currently powers the libraries of both legal download services.
Along with the catalogue of
EMI
, the DRM-free tracks will be from independent labels such as Righteous Babe, Nettwerk, Madacy, Nitro, and many others.
The company said the tracks would be in MP3 format but did not give the bitrate at which they can be downloaded. Although the exact date was not set for the launch the company confirmed it would be by the end of this quarter.
Source:
BetaNews