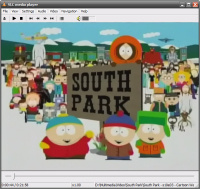 On a typical day, 19 percent of U.S. Internet adults watch some form of video. News ranked first and comedy second overall according to the Pew Internet and American Life Project.
Mary Madden, a senior research specialist at Pew, said news websites were key to making people feel comfortable with watching video on the internet, but younger viewers in particular were the primary attraction for younger viewers.
Older demographics are interested primarily in news, while younger viewers, who watch more online video anyway, appear to prefer comedy.
Those in the 18-29 age group are also more likely to have paid for video access at some point - but that's still only 10 percent of online video viewers in that group, slightly more than the 7 percent across all age groups.
This would seem to indicate that if
Streaming
video is going to be profitable, either a new marketing strategy or alternate revenue stream will need to be developed.
Source:
The Associated Press