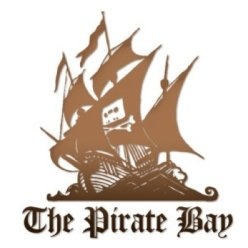 In celebration of the release of "The Simpsons Movie", the infamous
torrent
tracker
The Pirate Bay
has created a temporary new logo as well as t-shirt design. As a slap in Hollywood's face, the homepage logo of TPB links you to a search string that shows many hits for pirated camcorded versions od the Simpsons Movie.
As one of the admins, Brokep writes,
"The beloved movie we've all been waiting for is out. So to celebrate we did a new logo and t-shirt in honor of this great show.. I guess you all know what show I'm talking about!"
TPB has even temporarily renamed itself "Evergreen Bay", based off the Simpson's home address on Evergreen Terrace. In the past, TPB has been well known for rebranding their site, most recently when the leak of the latest Harry Potter book hit its site.
For those who miss it, here is the picture, with the admins drawn as if they were Simpsons
characters
.
Source:
TorrentFreak