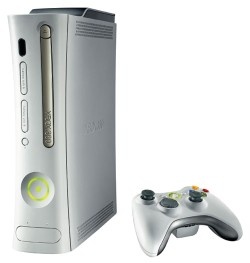 According to
Shacknews
,
Microsoft
has confirmed that their new reduced price
Premium Xbox 360
consoles will also be shipping with a new
HDMI
port.
Yes, we are offering an HDMI port for Xbox 360 simply as another choice in Xbox 360 owners' games and entertainment experience,"
a Microsoft rep told Shacknews in an e-mailed statement.
"Retailers are gradually introducing HDMI-enabled Xbox 360s into the channel to meet demand."
Microsoft representatives however did say that the Core system would not be receiving the same treatment as the Premium systems.
"We have not announced any plans to add HDMI to the Xbox 360 Core System."
Until this week, only the Elite system had an included HDMI port, but now with a price drop, added HDMI port, and free extended warranties, Microsoft seems to be doing itself a lot of good nowadays.
Source:
Dailytech