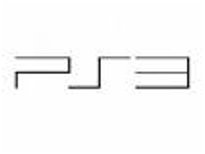 Someone in the marketing department over at
Sony
could possibly be searching for a new job as they have been reprimanded over and advertisement that ran in the UK shortly after the launch of the
PS3
. The UK's
Advertising Standards Authority (ASA)
ruled that the PS3's advert which was broadcast on the internet shortly after the European launch, "
potentially glamorised violence and could lead to anti-social behaviour.
"
The ad itself featured a character named Kovac who was brandishing a weapon and beside him, the words "
Kovac mercenary or misunderstood?
". Additionally, the PS3 had a tagline that read "
This is living
". The ASA felt that this direct relation to the violent images displayed and Sony's tagline for the PS3 envoked a sense that brandishing a gun and being misunderstood is a celebrated way of life. The ASA received several complaints and began and investigation that led to the decision that Sony had broken advertising rules by relating responsibility and violence.
The ASA directed sony that all future adverts must feature an amendment to avoid similar incidents from happening. No word yet on what this amendment should contain. When asked, a Sony representative responded with, "
We acknowledge the recent ASA ruling in relation to the PlayStation 3 brand advertisement and the recommendation contained within.
"
EDIT: The offending advert can be found here
Source:
IGN