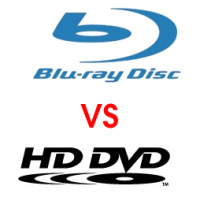 In the not-so-slow death of
VHS
,
HD
seems to be putting the final nail in the coffin.
According to a research report by
Video Business
, combined sales of
Blu-ray
and
HD DVD
have overtaken sales of
VHS
for the first half of 2007. The news however, comes on the heels of a 5 percent decline in standard
DVD
sales for the first half of the year versus the first half of 2006.
Although the news is hardly huge, it is still interesting to note the death of VHS in under 10 years and the small but notable decline in DVD sales. Studios, noticing the aforementioned facts, have decided to develop the HD market more in the second half of the year.

"What is likely to happen as the business starts to flatten or trend downward, is it becomes less exciting for retail and they dedicate less space to it,"
said Sony Pictures Home Entertainment worldwide president David Bishop.
Source:
HD Digest