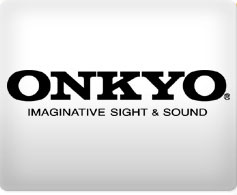 Onkyo
is releasing it's first HD DVD player at $899, something of a high price for that format.
Scheduled to appear in thh fall, the DV-HD805 will be one of the first to support high quality audio through HDMI 1.3a. t supports the advanced sound formats
Dolby
TrueHD,
DTS-HD
Master Audio,
Dolby
Digital Plus and DTS-HD High
Resolution
Audio.
It's also capable of 1080p output over HDMI.
With prices from current manufacturers dropping almost weekly, this seems like a strange move, but further examination reveals a player that's not being marketed toward the average consumer. It may do well with high end AV enthusiasts who were bought into first generation HD DVD technology and continue to want the latest and greatest.
The availability of different tiers of players may very well indicate that HD DVD is firmly entrenched enough to support a broader consumer base.
Source:
Video Business