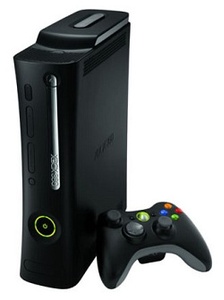 Tempting consumers,
Amazon
has begun using last week's
Xbox 360
price drops to sweeten the pot for gamers who may want to step up to
HD DVD
by offering a new bundle for the
Elite
Xbox system.
The bundle, priced at $599 USD, offers the Elite system itself, the HD
DVD
add-on player, and copies of "300" and "King Kong" on HD DVD. This deal is stacked with the current "5 discs free" promotion so in total you receive 7 free movies with your purchase. Amazon advertises a savings of over $240 USD off retail prices.
There is no word on how long the promotion will last, but the bundle is a flashback to last month when Amazon did a similar promotion for
Blu-ray
and the
PlayStation 3
. That deal lasted almost a month.
Source:
HD Digest