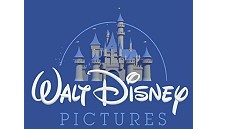 Walt Disney Studios would like to add more excitement to Blu-ray releases by including Web-enabled and picture-in-picture features on their new BD discs.
National Treasure will be configured as a BD-Live disc, the format's term for software that features interactivity accessed through the Web.
Picture-in-picture, with which a separate video streams plays concurrently with the feature film, will be included on Finding Nemo and The Chronicles of Narnia: The Lion, the Witch and the Wardrobe.
Although no current set-top Blu-ray players can handle picture-in-picture interactivity, and few besides the PS3 can access the internet to take advantage of BD-Live content, Disney sees these features as important for the format's success.
All Blu-ray players introduced after Oct. 31 are required to handle picture-in-picture. Manufacturers also are expected to start rolling out BD-Live-capable hardware at that time.
Source:
Video Business