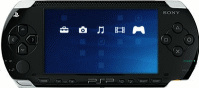 It seems that thanks to a couple of legends in the
PSP homebrew
scene, that the hackers have won, as a universal downgrader was released, for free, yesterday.
The software, known as
Pandora's Battery
is the work of well known names, Adrahil, Booster, Cswindle, Dark_AleX, Ditlew, Fanjita, Joek2100, Jim, Mathieulh, Nem, Psp250, Skylark, and TyRaNiD.
According to Dark_AleX himself,
"The battery lets to downgrade any firmware version (including those that Sony releases in the future), and to unbrick bricked psp's (whatever bricked by software PSP, not only the ones bricked by that retard of Serafin), in all current hardware. Of course, we cannot be sure about future hardware, but the Firmware Update game has finally come to the end for all current psp's."
Although it is unclear whether this will work on the upcoming
PSP Slim
, Fanjita said the software was finally released as the it had somehow hit the blackmarket and was selling for over $1000 USD, making some people a fortune off potentially stolen software.
What makes this even more special is the opportunity to unbrick a bricked unit, making the worries of trying to downgrade a thing of the past.
Although we cannot link directly to the software, it can be found at the source link for those interested.
For those needing help, please do not post in the news comments but instead visit our discussion forums
here.
Source:
Max Console
Special thanks to
PeasInaPod
for the News Submission.