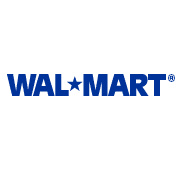 In January there was much speculation that low priced Chinese DVD players would be available well before the end of this year, including a deal supposedly in the works by retailer Wal-Mart which were eventually shot down.
More than half way through the year, no such deal has emerged, and along with questions about how long it would be until the Chinese players are more than a rumor, speculation about how much impact such a move will really have is rampant.
In an e-mail response to a question about the mass merchant's fourth-quarter high-definition plans and whether it will bring in players from Chinese manufacturers this year, a
Wal-Mart
spokeswoman said,
"We are still evaluating the situation and not making a decision to go solely with one over the other right now."
Despite HD DVD players being priced much lower than equivalent Blu-ray players, the inclusion of BD in the PS3 and broader studio support have kept the battle between the two fairly even.
Combine those facts with consumer confusion about both products, and you have a situation that doesn't look good for player sales at any price.
Source:
Video Business