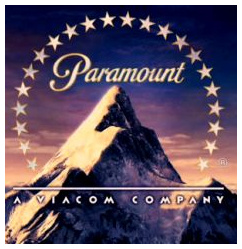 After Paramount Home Entertainment announced last week that they'll be releasing new titles exclusively on HD DVD, instead of both HD DVD and Blu-ray, retailers were left to explain to their customers why "Blades of Glory", which had been scheduled for an August 28 Blu-ray release, won't be available in that format.
Hastings Entertainment
did not have time to change weekend circulars promoting Blades of Glory on Blu-ray. Instead, store managers will place disclaimer signs aside Blades of Glory displays, explaining to people that due to recent studio decisions, the film is no longer available on that format.
"I think there will be a lot of people who purchased BD titles that will be upset that they can't get [Blades of Glory] on Blu-ray,"
said Mason Goodfellow, Hastings video category manager.
"They are now questioning about what they got in the past, where they invested money in Blu-ray already."
It may be interesting to see what happens as Paramount titles that people were planning to eventually buy on Blu-ray become available on HD
DVD
. We may get more evidence about how much difference the availability of particular movies make to the success of a format.
One such test will be the release of restored episodes of the original Star Trek, which are supposed to be released later this year.
Source:
Video Business