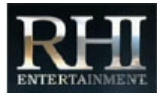 RHI Entertainment, a prolific creator of made for TV movies has plans to release 24 original films directly on VOD (Video on Demand).
The studio plans to provide two new original VOD movies to
Time Warner Cable
, Bright House Networks, Cablevision, and Cox Communications. After their VOD debuts, they'll be aired on channels like the Sci-Fi Channel, Spike TV, USA, and Livetime. Finally they'll be released on DVD.
However,
Genius Products
, which handles home video distribution for
RHI
, is still negotiating on the release dates and hopes to bring at least some of the films to DVD at the same time they hit VOD, company spokesman Michael Edelson said.
"If it's available on VOD beforehand, it ends up cannibalizing some of our sales,"
Edelson said.
Major movie studios, with the notable exception of
Sony
, have been testing simultaneous VOD and DVD releases.
Source:
Video Business