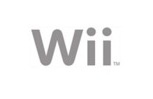 Nintendo's
Wii continues to lead the pack of current-generation video game consoles, according to
NPD Group
. However, the real eye-opener, from
NPD's
perspective, is the unexpected mid-summer sales boom involving just about everything related to the games.
Nintendo
sold about 425,000 Wii consoles in the United States during July, more than double the 170,000
Microsoft
Xbox 360s that left the shelves and almost triple the 159,000
Sony
PlayStation3s that were sold, said
NPD
.
"From a PlayStation perspective, coming out of E3 (the Electronic Entertainment Expo) we were really anticipating a good reaction to our new hardware pricing announced on July 9th, and we were obviously very pleased to see that PS3 sales increased with 159K units sold at retail for the month of July, which puts us up 61 percent over June numbers,"
Sony
Analyst Relations Manager Mariam Sughayer wrote in a blog.
The sales boost was partly caused by the new pricing, but might also be related to
"a great deal of anticipation for the line up of games just around the corner, including 'Warhawk' (Aug. 28), 'Lair' (Sept. 4) and 'Heavenly Sword' (Sept. 12),"
she said.
It was worse news for the Xbox 360 Latest News about Xbox 360, which was the only one of the home consoles to have a decrease in sales compared to June, when about 198,000 Xbox 360s were snapped up.
The industry's pace of growth -- if it continues -- will weigh in at $16 billion to $18 billion in sales for the year, predicted
NPD
gaming analyst David Riley.
Source:
TechNewsWorld