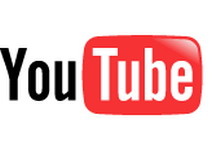 Google
says that content makers will have control over which videos have ads overlaid on them when they get posted to viral video site
YouTube
.
They want to get more feedback on the advertising they've just recently added to some videos. This seems especially important as site visitors threaten to take their viewing somewhere ellse - and right now there are a lot of somewhere else video sites popping up.
Only videos from content creators that have signed up for the advertising scheme, called InVideo, will host ads, leaving the majority of videos on
YouTube
free of the overlays, a
Google
spokesman said today. Advertisers will still be able to reach a large audience through
YouTube
videos even if the company places ads in only a small portion of videos.
"And our users are not shy about telling us what they like and what they don't, so it behooves us to be careful,"
said Shashi Seth,
YouTube
group product manager, in an e-mailed statement.
YouTube's
problem right now is the same as countless other video sites. They have to find a revenue stream somewhere in their service, and advertising is the logical place to look.
Source:
Computerworld