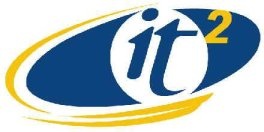 Engineers at the University of California, San Diego, have built the world's highest-resolution computer display, a 55-panel screen capable of zooming in on a live picture of a human brain to give a clear image of a nerve
Cell
.
The system located at the UCSD division of the California Institute for Telecommunications and Information Technology (also known as Calit2) has a screen
Resolution
up to 220 megapixels, which is 100 times higher than a high-definition TV, Falko Kuester, Calit2 professor for visualization at UCSD's Jacobs School of Engineering, told InformationWeek Friday.
The previous record was held by a 50 panel 200 Megapixel display in UC Irvine, which ironically shares a 2Gbps fiber optic Ethernet connection with the new system.
Both systems are powered by 80
nVidia
Quadro FX 5600 GPUs. However, while the older Irvine system uses 50
Apple
30-inch Cinema Displays, powered by 25 Power Mac G5s running the Mac OS X operating system, the new display is made up of 55
Dell
displays and 18
Dell
XPS computers.
Source:
InformationWeek