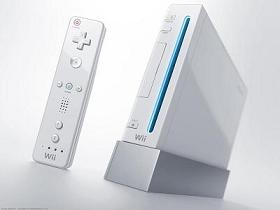 Nintendo Co Ltd
's home console,
Wii
, stayed well ahead in Japan in August, but its lead narrowed for the second consecutive month. The company managed to move 245,653 units during the month, still far ahead of
Sony
's
PlayStation 3 (PS3)
, which sold 81,541 units, game magazine publisher
Enterbrain
said.
Microsoft
's
Xbox 360
sold 11,288 units during the month.
In June the Wii sold 6 times more units than Sony's PS3, and 4 times more in July. The huge gap is helped by the sharp difference in price between a PlayStation 3 and a Wii, as the PS3 has a lot of powerful hardware under the hood including a
Blu-ray
disc drive and
Cell
processor.
To increase demand for the console, the PS3 will see a stronger game line-up for the vital fourth quarter, which include anticipated titles like the new
Gran Turismo
.
Source:
Yahoo (Reuters)