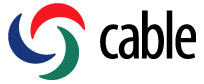 The cable television industry wants to assure their customers that their TVs will continue to work after the 2009 mandatory switch to digital television.
In an attempt to get the message to consumers they're using a $200 million ad campaign featuring four spots that will be aired not only on cable networks, but also traditional broadcast television.
Actually cable customers aren't the group that should be most concerned with the transition to all digital signals. According to a 2005 Government Accountability Office, 21 million households get their television signal over the air, rather than through cable television or satellite.
Kyle McSlarrow, president and CEO of the National Cable & Telecommunications Association, said cable subscribers will not be affected, including those who subscribe to analog rather than the more expensive digital service.
Cable companies are not currently under any requirement to continue analog service after the digital transition, but the FCC may change that in a vote scheduled for Tuesday.
People watching SDTV, the standard analog signal most common right now, from an over the air signal will be forced to either purchase a converter box of some kind or a new digital television.
Advocates for the elderly and minorities are concerned the public will be caught by surprise by the transition. While Congress appropriated $1.5 billion for a program to deliver digital converter box coupons with priority given to people receiving over the air SDTV, only $5 million of the total is dedicated to a public education campaign.
The National Association of Broadcasters says they plan to begin their own campaign near the end of this year.
Source:
Associated Press