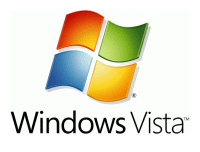 Those engineers out of Redmond over at
Microsoft
have announced the release of a new range of extenders which will increase the amount of video formats that
Windows Vista
can broadcast throughout your home.
With the expectation of companies such as
Cisco
,
D-Link
and
Niveus
to unleash set-top boxes next month that are capable of accepting a stream of video from a
Windows Media Center
PC running on at home network. Users of the
Vista Home Premium
or
Ultimate
versions will be able to stream the previously unsupported
DivX
and
XviD
file formats to any television through a wired or wireless network.
These new extenders will be capable of delivering
DRM
encoded files over an 802.11n network for display in protected high-definition.
Microsoft hopes this move will revitalize customer interest in the
Windows Media
Extender services they provide as currently the only one making any big waves is the extender built into the
Xbox 360
which is estimated to have sold some 10 million units.
Microsoft has plans to broaden its range of vendors which will produce extenders for the Media Center to potentially cover other devices such as
DVD
players.
Source:
PC World