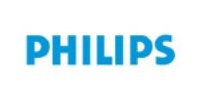 Hoping to revolutionize anti-piracy efforts for online video,
Philips Content Identification
is working on building the world's largest video fingerprinting database.
"The system in use at the moment from other technology suppliers are all re-active, whereas ours is pro-active"
says
Philips
CEO Alex Terpstra. The systems he refers to are already in place or planned for viral video sites. They rely on reports from outside, such as
DMCA
takedown notices, to identify pirated video, after which can then be rejected whenever someone attempts to post it again.
According to Terpstra, the goal is to be able to identify virtually any clip of professionally produced video from just a five second sample.
Philips
also announced that their technology will be powering
Dolby Labs'
new digital cinema watermarking technology.
"We are already dominant in digital cinema watermarking,"
said Terpstra,
"with Christie, Dolby and XDC using our system. Thomson has its own technology, but ours is already in 3,000 digital cinemas and anyway Thomson's Technicolor uses our technology in its special "Screener" copies of DVDs that go out to Film Academy members voting on the Oscar nominations."
Source:
The Register