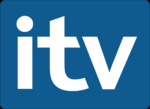 ITV
will begin offering high definition programming in early 2008 in the UK. The ITV1 channel will have some programming broadcasts in high definition early next year, as part of
"ambitious turnaround plans"
. ITV will announce ten million pounds in two projects, including the
Freesat
digital satellite service, a planned joint venture with the
British Broadcasting Corporation (BBC)
.
The new HD service will offer sports and drama content and will start as a 2 hour HD slot during peak times, and increase to three hours of prime time HD. ITV said it is entering the area to capitalize on the growth of high definition television. ITV would like to see HD available over freeview by 2012 as analog broadcasts fade away.
Source:
Pocket-Lint.co.uk