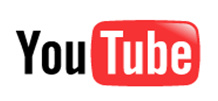 The government of Thailand has said that their relationship with
YouTube
has taken another bad turn and that they will be going to court to have two videos blocked. The government feels the videos are a threat to national security.
The videos, a two part series, run a total of 17 minutes and accuse the former Prime Minister Prem Tinsulanonda of "leading a government coup that occurred in September 2006, not the generals who claim to have headed it."
This is not the first the world has heard of such accusations, as supporters of Tinsulanonda's rivals have accused to former chief time and time again of the act.
The Thai government feels however that the videos are "confusing" to citizens and that it could cause "public unrest." The government is asking Thai ISPs to voluntarily
block
links to the videos while it seeks the ban in court.
YouTube declined comment so far on this latest situation.
Source:
BetaNews