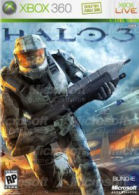 Halo 3
, the much anticipated next chapter in Bungie's best selling series has been leaked online, over a week before its official release date.
Uploaded a few days ago, the 6.14 GB
ISO
file has been making its way through
P2P
and torrents and downloads are in the thousands. The game of course will only play on modified
Xbox 360
consoles.
Microsoft
claims the game was being sold at High Street retailer Argos before the company corrected its mistake and took the game off shelves. But the damage had already been done.
Microsoft has told potential buyers of the game to avoid
YouTube
where the ending of the game has been readily available since the game was leaked.
Source:
GI.biz