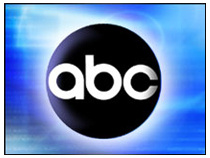 Earlier this week it was reported that
NBC Universal
would be launching a direct download service that would allow fans to download episodes of their TV shows for free.
Now, it seems
ABC
is hoping to steal some of NBC's thunder by making an announcement that they too will be offering their TV shows up for download free of charge. The shows will be offered on
AOL Video
and will be paid in full by embedded advertisements, just like NBC.
What makes ABC's new offering even more important is that with AOL Video, users have the option to watch
streaming
video or download the videos to watch at a later time, making themselves the first network to offer such options.
Some of the hit shows available on AOL Video will be "Lost" and "Grey's Anatomy" with more new shows coming soon. ABC said it hopes to have four episodes of any given show online at once with older episodes being removed after a set number of days or weeks.
Source:
Dailytech