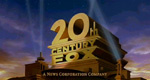 Joining
NBC
and
ABC
in offering free television show downloads,
Fox
will be promoting several shows by making their premieres available for free on iTunes. The network hopes the downloads will convince viewers to either watch the shows on TV or buy future episodes through iTunes.
Television networks appear to be having trouble figuring where future revenue will come from as more and more viewers use DVRs to skip commercials.
NBC's
recently announced approach combines
DRM
to disable playback after a week with unskippable ads and the requirement for a special player from the network's website.
A market where consumers directly determine the value of a television show is something of a new concept for the major U.S. networks. Previously ratings and demographics could be combined to calculate the value of advertising time on each show. The same show, with the same viewership and demographics might be worth more or less than the traditional value would have been when the decision to watch is colored by a show's perceived value to the network.
Variety and choice are likely to be necessary to make television networks profitable. With no single delivery method able to dominate consumer interest, and new download and
Streaming
products being introduced regularly, networks should be paying close attention to how viewers acquire and consume shows, so they can find revenue streams compatible with what's already in demand.
Source:
Los Angeles Times